Post Classifieds
Snot My Problem: Cleaning Up After a Sick Roommate
As the year comes to a close and the weather turns a bit foul, you might find yourself in the presence of quite a few sick people. For a few of us, one of those people might be your roommate.
Sick people generate a lot of trash, mostly in the form of tissues. In my experience, they're usually too run down to move very far as they gather their rest. This results in a pile of tissues, dishes, wrappers and other such waste. Those of us who have known our roommate for a while will usually clean up after them.
However, just because a roommate is willing to help out doesn't mean that they should be taken advantage of.
It's understandable if you get sick and need to put off some household chores and other obligations, but make sure to communicate your needs with your roommate. If you just expect them to clean up after you, they will most likely end up just getting frustrated with you. As finals approach, no college student needs that kind of additional stress.
One of the worst things you could do is leave without at least doing some cleaning. If you decide that you're not feeling well enough and need to go home to see your primary doctor, then try to make sure your roommate doesn't need a HazMat suit when he or she comes home. They don't want to bring friends back to find that they're place is uninhabitable, and no one wants to step on a hidden land mine (read as: tissue.)
Dishes aren't quite so bad, but keep in mind how often your roommate does the dishes. You shouldn't make them do them all the time if you can manage it. If nothing else, just clean your own. As a friend I'm willing to work around my roommate when he's not feeling well, but I've already got a lot to do. I don't want to add a bunch of work to my day all the time. Once in a while isn't bad, but no one has the free time to provide full-time care for free (on the other hand, if you pay me…).
However, as a friend, this is one of those times that a little leniency will go a long way. If something starts bothering you, let your roommate know but still try to help them. You're trying to get all of your studying done, but so are they and I can guarantee that feeling sick is making it much harder.
My suggestion for keeping yourself from getting sick when living with a sick roommate is a lot of vitamin C. This time of year is when I tend to stock up on orange juice and drink at least one glass (as well as a few glasses of water) throughout the day. Other than that, just make sure that you keep a little distance from your roommate and don't reuse any glasses or dishes that they may have used.
Remember, only you can prevent epidemics.
Discuss This Article
More Uloop Health Articles
Recent Utah State University Eastern News Articles
RECENT UTAH STATE UNIVERSITY EASTERN CLASSIFIEDS
GET TOP STORIES DELIVERED WEEKLY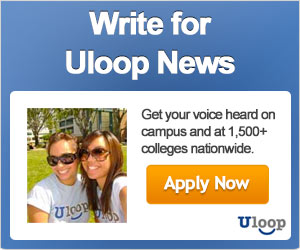 TOP COLLEGE NEWS